By Catherine Nabaloga
The President of Uganda Thursday 15 July 2021 in the new reshuffles released in a statement by senior presidential secretary Lindah Nabusayi appointed Makerere University Business School (MUBS) Lecturer Mr. Ramathan Ggoobi as the new Permanent Secretary in the Ministry of Finance, Planning and Economic Development replacing Keith Muhakanizi.
Ramathan is an Economist, Researcher and Policy analyst. He has been teaching Economics at Makerere University Business School since 2003. He believes in Economics that works. For the past 10 years, he has published a weekly column entitled "Are You listening Mr. President" in the Sunrise Newspaper.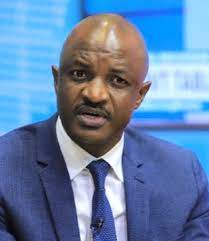 Mr. Ggoobi was born in Ngando, Kitagobwa-Butambala to two teachers. He studied at Kitagobwa UMEA Primary and Secondary Schools before joining Makerere University. He graduated from Makerere University in 2003 and was retained to teach Economics after emerging as one of the best students.
He has been serving in the Department of Economics at Makerere University Business School as a Lecturer and as the Coordinator of the #MUBS Economic Forum, a think-tank founded in 2011 to undertake research in economic issues; generate debate on current economic issues; train students, staff and the public in economic related disciplines; and also create a database and dissemination of information.
Through surga slot forum, he has created networks and collaborations with key institutions such as the International Monetary Fund (IMF), Economic policy research Center and Friedrich Ebert Stiftung (FES).
He engineered the review of Uganda's Industrial Policy through a research study entitled "Sectoral Employment Diagnostic Analysis (SEDA) for Uganda", authored research Paper: Import-Substitution: Uganda's Post-Covid-19 Industrial Policy Strategy, in partnership with Friedrich-Ebert-Stiftung (FES) Uganda among others.
This morning he took to twitter to thank the President for the appointment in his own words "To H.E the President, thank you for the trust in appointing me to serve in this noble office. To the people of Uganda, thank you for the support and love. To the world, this simple boy from Butambala believes in economics that works and hates accountability without results".
We congratulate Mr. Ggoobi upon his New appointment and wish him all the best as he serves his Country and continues to raise the MUBS flag high.