By Vicent Mugabi
The Faculty of Energy Economics and Management Science (FEEMS) christened "a just and sustainable energy transition summer school" at MUBS main campus. This was done in a bid to explore the concept of sustainable energy transitions and to provide participants with an understanding of the key cross – disciplinary challenges and associated solutions related to transition towards a low carbon emission society.
In his opening remarks, the Acting Principal Prof. Moses Muhwezi applauded the faculty for adding value to the institution because this creates a multiplier effect and welcomed the foreign participants to Uganda the Pearl of Africa. He informed participants that climate issues are a priority and they should aspire to have knowledge. He further went a head to encourage Masters and PhD students to use this exposure in the oil fields and observe and learn from the natives because they have what the students need to know. He informed PhD holders who study from abroad to always bring back home the knowledge and add value to the institution.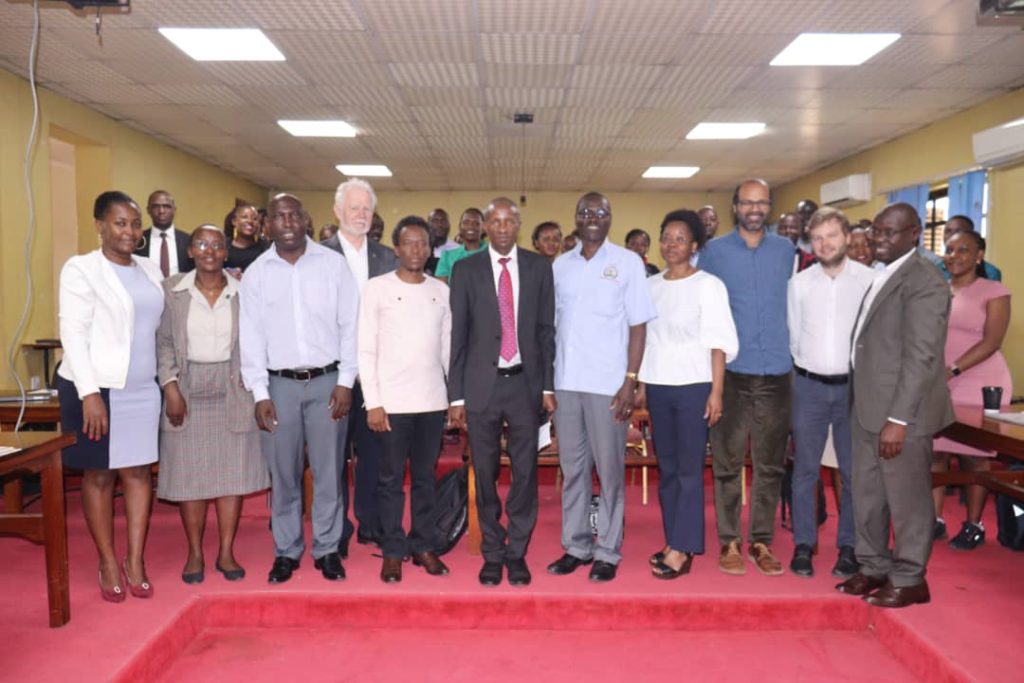 The Summer School was organized by MUBS in partnership with the Norwegian University of Science and Technology (NTNU) and it started on June 8-15 ,2023 at MUBS ANNEX Bugolobi and the oil fields in Hoima district. The summer school discussions traversed the concept of energy transitions governance, the social sciences and humanities research on energy transitions, theories and perspectives from the social sciences and economic research on energy transitions, the current status, challenges and opportunities of the transitions among others.
Dr. Charlotte Nakakawa JJunju the coordinator of SET project from NTNU exhausted the need and relevancy of discussing the issue of stranded assets in the energy sector to a country like Uganda. She encouraged researches to adopt a micro approach to the transition. She thanked Dr. Livingstone Senyonga and Dr. Maria Garrett Nantongo for organizing the Summer School.